New Orleans is not a town where you need and excuse to wear a costume, but luckily there are close to a half a dozen reasons, and Southern Decadence is the gayest. Mardi Gras would be the second gayest. Easter probably would be number three.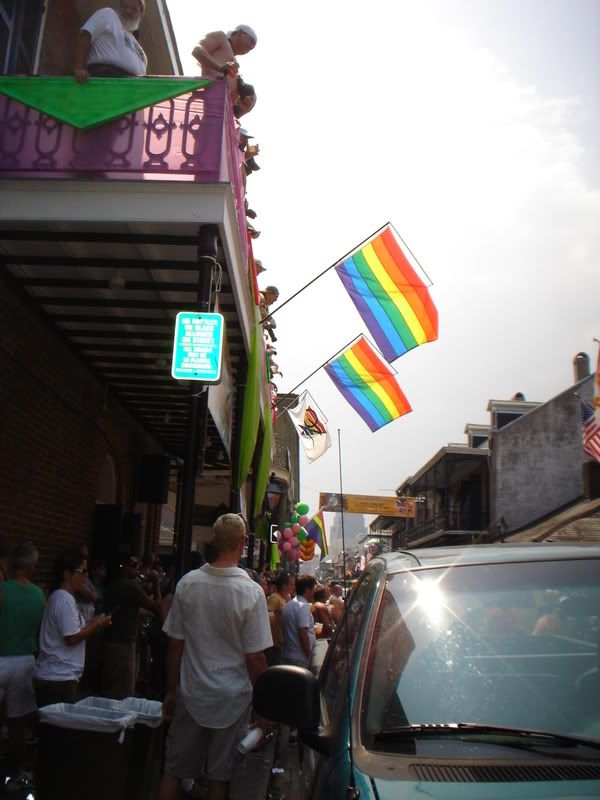 The corner of Bourbon and St. Ann.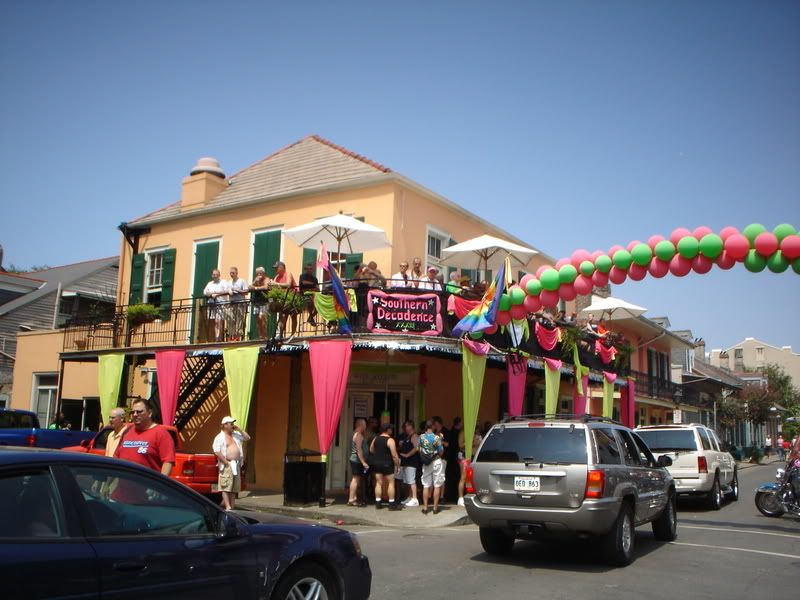 Pink and Green were the theme colors.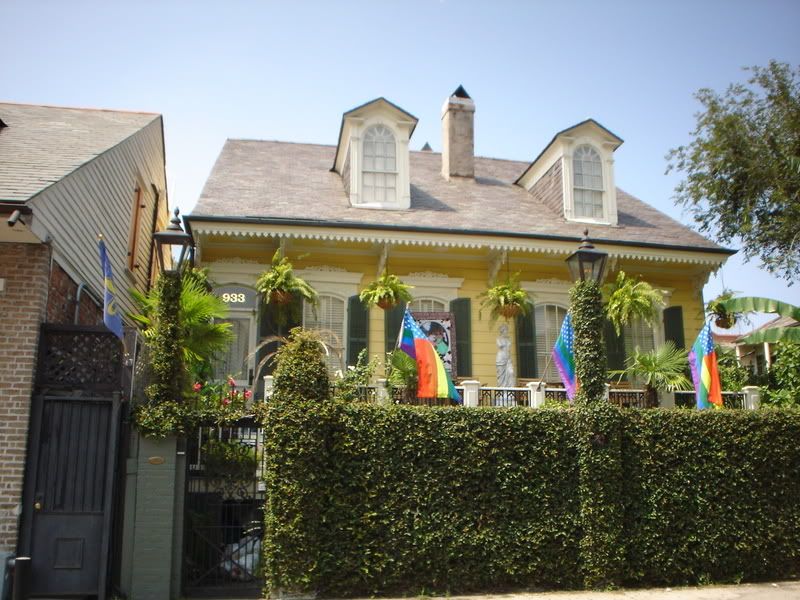 Southern and Decadent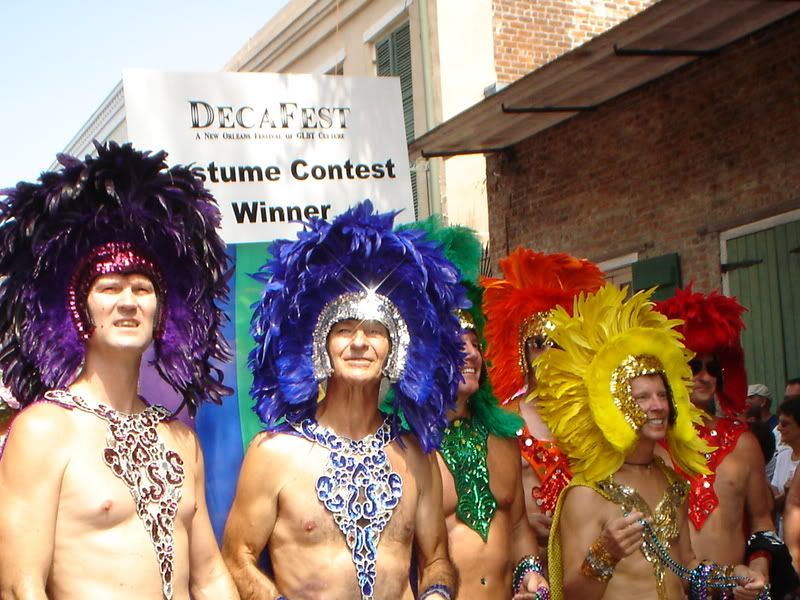 These were the costume winners for the Decadence Parade 2006.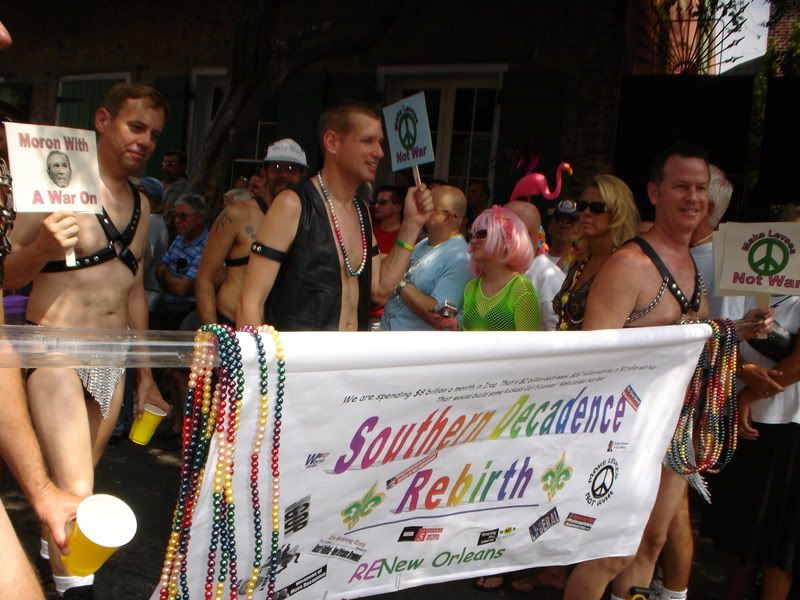 Check out the sign all the way on the left. Moron indeed.