I worked uptown today and on the way home I pulled over into the neighborhood off of Tulane Ave and Broad St.
The spray paint all over this porch is from the animal rescue people. I think they were getting high on the spray paint fumes.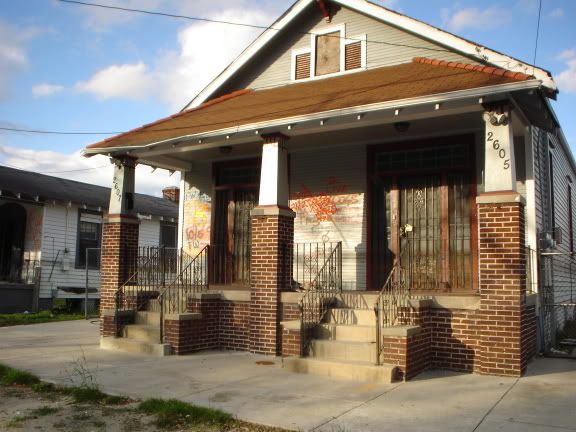 This house is on Banks near Broad. Check out how high their water line got


I used to get my bike fixed here. The water was up to the top of the door frame. There wasn't much traffic on Tulane. They haven't even gotten the light at Broad and Tulane working yet, just stop signs.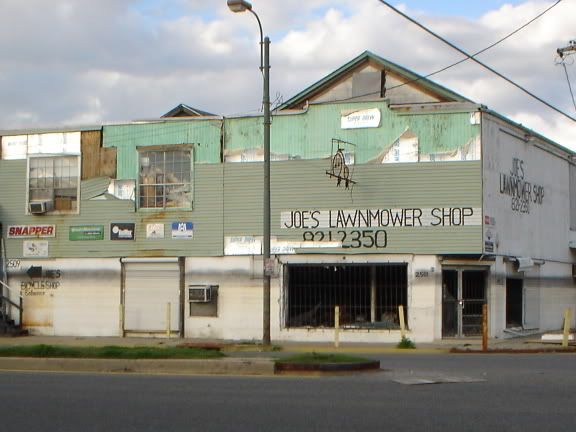 Obviously this house wasn't doing so well before the levees failed, but it is amazing how only the camelback remains.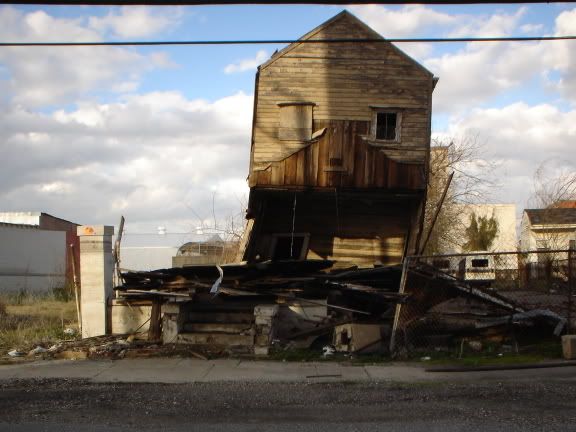 House after pitiful house line the streets of this neighborhood. I did see a few houses in the process of repair, but mostly this area was poor renters who will never have the chance to come home.